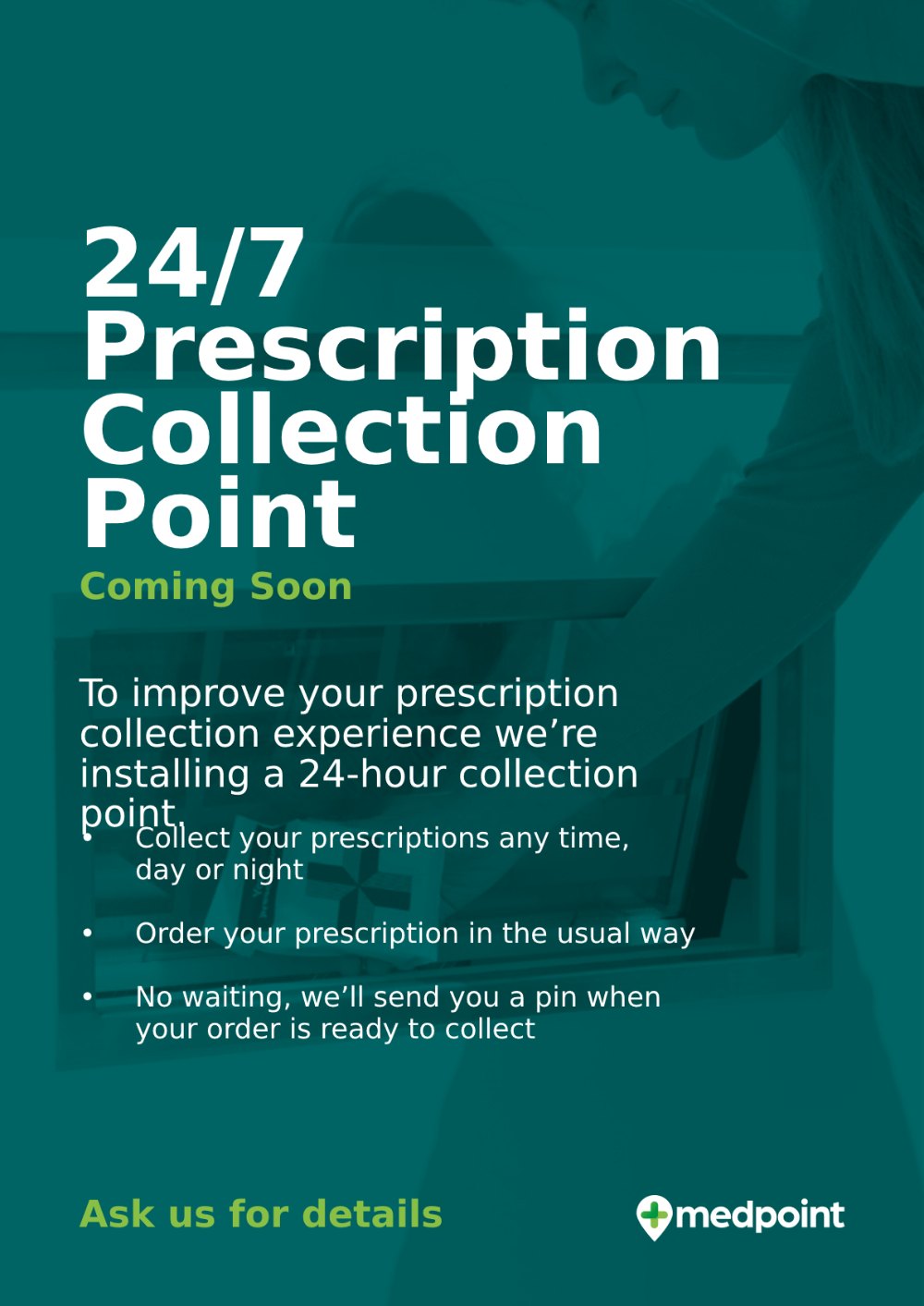 We will soon be installing a 24-hour prescription collection point at our Locks Heath & Cosham pharmacies to allow you to collect your prescriptions 24 hours a day, 365 days of the year! We are installing the collection point to make our patients' lives easier.
You will be able to avoid queues at peak times and maintain a safe physical distance from others. You will be able to collect your prescription whenever it suits you. Even outside of our pharmacy opening hours. It will help us to support those trying to self-isolate, and key workers that may not be able to get to a pharmacy during normal opening hours due to shift patterns. Of course, our team will still be here to help. Having the 24/7 collection point will simply allow us to spend more time helping those patients that need face to face support or advice. Anyone can use this service.
So if you'd like to register to use our automated prescription collection point, complete the form below.